[Bump](Baby Under Manufacturing Process) Babies
clothing was made when the creator, Renae Plant was pregnant with her first and wanted to shout from rooftops that she was not fat, that she had a bump on board. She couldn't find any maternity clothing that catered to those first 4 or 5 months before the bump really starts showing, so she designed and wore her own creations!
After she got pregnant with her second, she realized she had something great going on and expanded her
[bump]
line and used the world as a giant focus group. The results were amazing! Today she has had her tees worn by celebrities like Jenna Elfman, Brooke Burke and Jamie Lynne Spears.
I, myself am in love with her tees! I received a
[bump] Babies
Tank that Says Organic [bump] and the tank is made out of organic cotton! Have a look: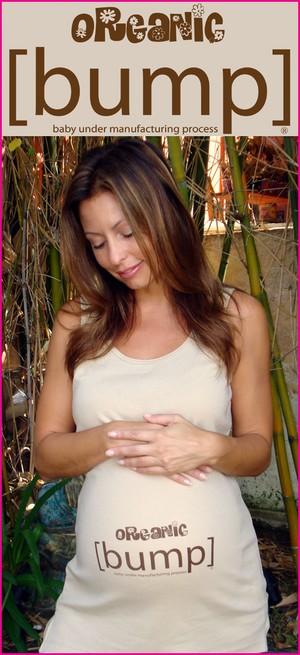 I am in love with this! I cannot wait for my chance to wear it all the time while I am pregnant with my third(God willing this will happen soon!). I did try it on to review and it is a tad big. I was sent the L/XL size, but I love that because I get HUGE while pregnant. I am talking, the minute I pee on the test, I look 4 months pregnant, huge! This tank will be amazing to wear, especially since if I got pregnant now, the end of my pregnancy would be at the beginning of Summer. Arizona Summers are brutal and I will be so thankful for this comfortable, soft and eco-safe tank! I adore everything about it, and especially love how the word Organic looks! It is right in line with my peace-loving hippie ways. This tank is currently on sale for $45.00!
[Bump] Babies
has a very large variety of other tanks, v-necks, tees, long sleeve tops and more!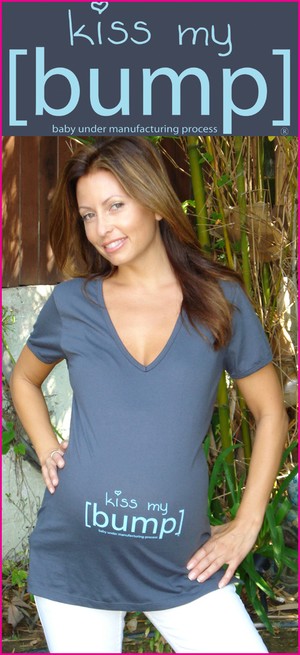 This Kiss My [bump] V-neck is adorable! It sells for $45.00!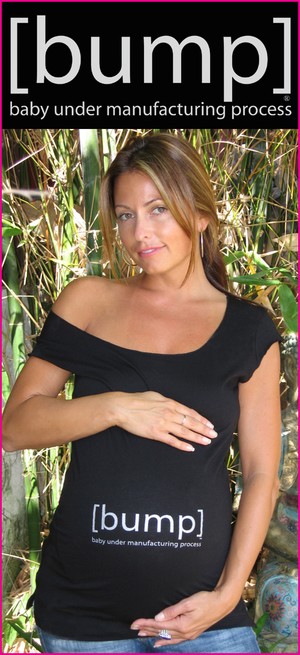 I am in love with this sexy [bump] tee! It also sells for $45.00!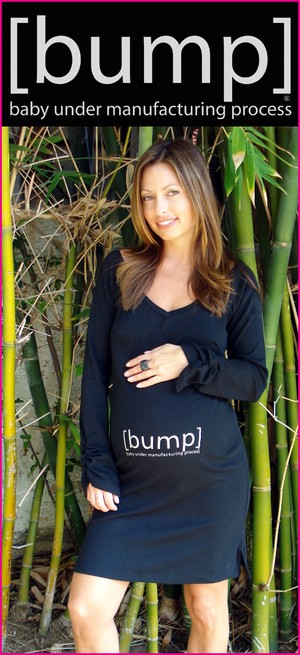 Check out this amazing [bump] Babies dress for $75.00! I want all of the items she carries!
You can purchase any of these items and many more on the
[bump] Babies website
!
I am thrilled with my experience and definitely plan on buying another one of these tops when I am pregnant!
A HUGE thank you goes out to Renae for this amazing review opportunity!
Disclaimer: I received free product to review. I was not paid to write this and all opinions are my own.